When outfitting your spa staff for the job, one thing is for certain: comfort and professionalism is key! Spa professionals work hard day in and day out to professionally pamper guests and soothe their spirits. So, make sure they're dressed for this demanding job with Kapalie Uniform's selection of premium-quality beauty therapy uniforms and spa uniforms. We have the go-to styles and professional spa uniforms for both men and women.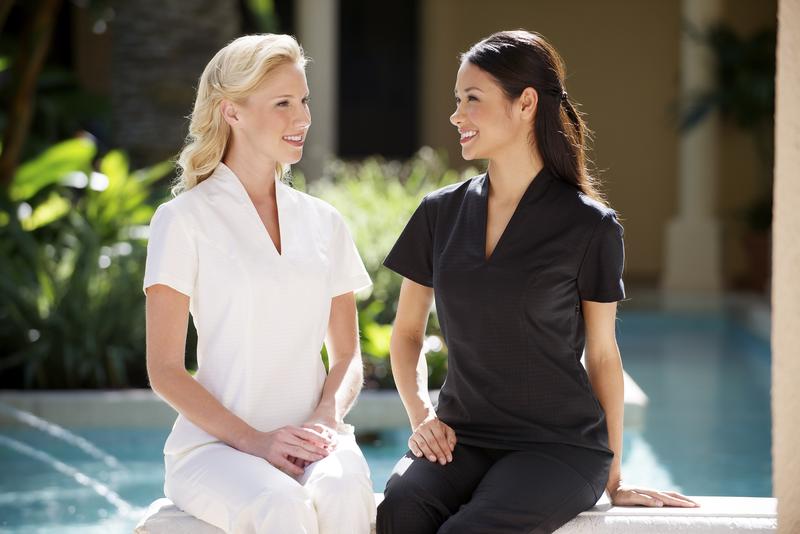 Consultation
Even better, KAPALIE For You offers FREE consultations with our "uniform experts" to help you brainstorm on your desired uniform look.
With us, you will talk to an actual representative who will able to assist you through your specific uniform needs.
Our spa uniforms and beauty therapy uniforms will only add to the overall ambiance and peacefulness of your spa. Your guests will be impressed when they see the attention to detail, the style and the sophistication that comes from a well-dressed staff. Alternately, your staff will feel more polished, comfortable and confident as they perform a variety of spa services for their guests. Putting one's best foot forward by providing the staff with the very best, highest-quality uniforms makes good business sense for everyone!