The Chef's in the kitchen will always be prepared to make a culinary masterpiece with the best kitchen uniform. Find the largest collection of kitchen uniforms for men and women at Kapalie Uniforms. We have classic and contemporary restaurant uniforms from high-end chef coats to economy-priced chef's pants. Get the right Chef Jackets, Aprons, Executive chef coats, Chef trousers, Chef Uniforms, chef Hats, at an affordable price. Kapalie Uniforms carries everything restaurateurs need to properly outfit their kitchen crews from line cooks' shirts to food server uniforms.
We ship our products everywhere in the world but still have the attentive personal service that has made us an industry leader since 1990.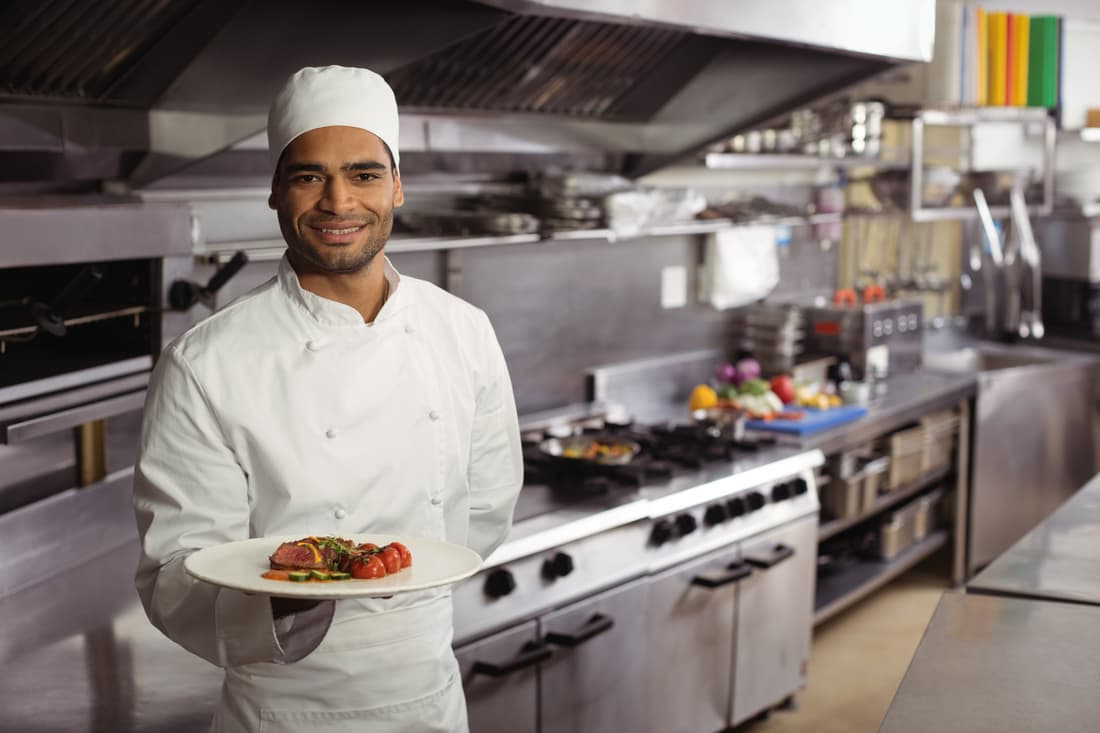 Consultation
Even better, KAPALIE For You offers FREE consultations with our "uniform experts" to help you brainstorm on your desired uniform look.
With us, you will talk to an actual representative who will able to assist you through your specific uniform needs.
Every kitchen uniform from Kapalie Uniforms is built to last. All our kitchen uniforms are made from materials such as Egyptian cotton, polyester and cotton twill that are comfortable and visible. Our lightweight short-sleeved food preparation shirts will keep your staff cool in hot, busy kitchens. The loose fit of these uniforms lets you move quickly in addition to providing extra airflow.
Alternately, your staff will feel more polished, comfortable and confident as they perform a variety of spa services for their guests. Putting one's best foot forward by providing the staff with the very best, highest-quality uniforms makes good business sense for everyone!